Winnebago and Boone Counties unemployment rates are the third and fourth highest in Illinois
Image
Though unemployment in Winnebago and Boone counties continues to drop, the two Stateline counties continue to have some of the highest unemployment rates in Illinois. Of a total labor force of 136,156 in Winnebago County, almost 9,000 remain unemployed, compared to 150 in Alexander County and 131 in Pulaski County, the only two counties with a higher unemployment rate. Specifically,  Winnebago County has an unemployment rate of 6.6%, Alexander County  has 8.1%, and Pulaski County has 7.7%. But employment in Winnebago County has improved 1.7% in the past month and 2.6% in the past year. 
The rate in both Stateline counties is higher than the state average and almost twice the national average. June 2022's unemployment rate in Illinois was 4.5%. Boone County has about the same unemployment rate (6.5%) as Winnebago County, with similar recent improvements. Of Boone County's total labor force of 25,446, about 1,664 are unemployed.
---
---
Nationwide unemployment rates, while significantly lower than the alarming pandemic peak of 14.7% experienced in April 2020, remain a subject of concern, notably as economic experts bandy around the idea of a potential recession by 2023. The last economic recession—the Great Recession of 2008-2010—sent rates up to 10% as of October 2009. It was not until the spring of 2019 that unemployment finally went down to the same level it sits at now.
As of June of this year, national unemployment is at 3.5%, 0.1% lower than in May, marking a three-month stagnation—following a steady drop since that aforementioned COVID-affected peak. Seasonally adjusted unemployment rates by state demonstrate a rather sizable spectrum, ranging from just 1.8% in Minnesota, to 4.9% in New Mexico and 5.5% in the District of Columbia. Further breakdown by the U.S. Bureau of Labor Statistics shows yet another county-based spectrum within each state. 
To that end, using data from the BLS, Stacker compiled a list of the 50 counties with the highest unemployment rate in Illinois. Counties are ranked by unemployment rate in June 2022, which as of this writing is the most current Bureau data. The good news is that all the counties not on the list are doing better than the state average, and some are even doing better than the national average. But our county isn't. 
You may also like: Cities with the fastest-growing home prices in Illinois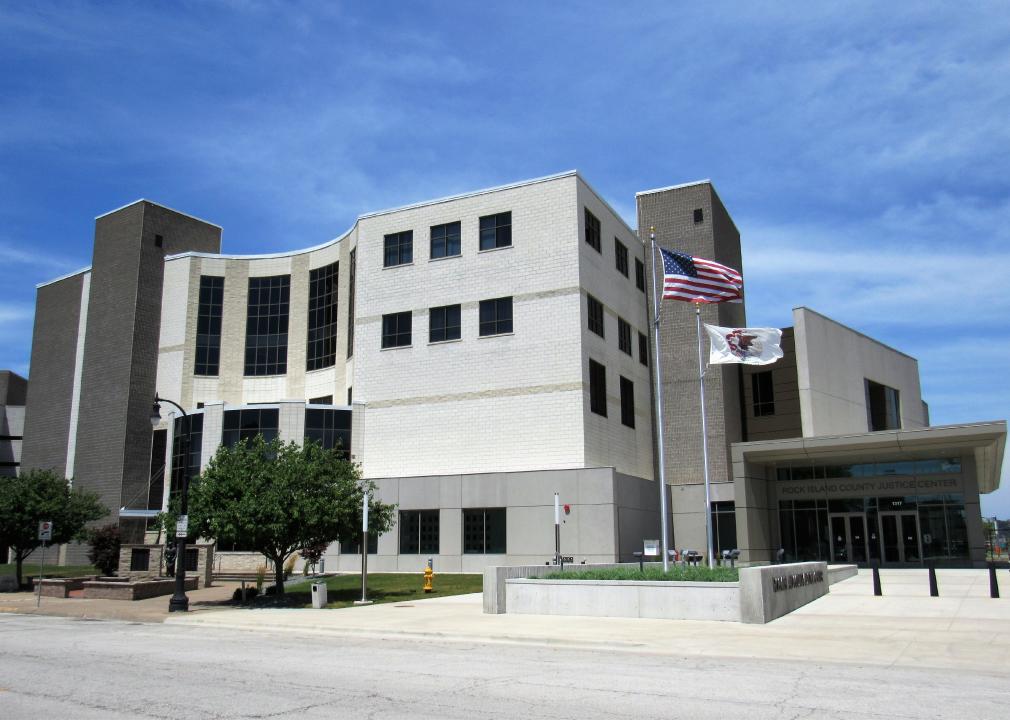 Farragutful // Wikimedia Commons
#50. Rock Island County
- Current Unemployment rate: 4.2%
--- 1 month change: -0.5%
--- 1 year change: -1.7%
-Total Labor Force: 69,900 (2,921 unemployed)
Canva
#49. Ford County
- Current Unemployment rate: 4.2%
--- 1 month change: -0.1%
--- 1 year change: -0.8%
-Total Labor Force: 6,054 (254 unemployed)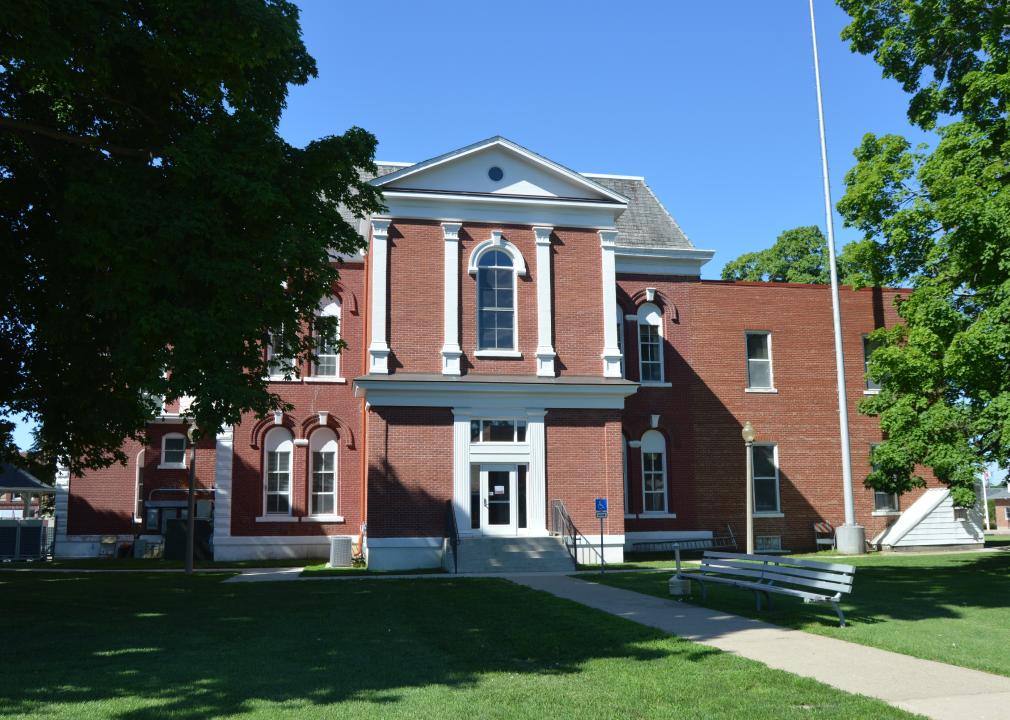 Nyttend // Wikimedia Commons
#48. Cass County
- Current Unemployment rate: 4.2%
--- 1 month change: -0.6%
--- 1 year change: -1.1%
-Total Labor Force: 5,654 (238 unemployed)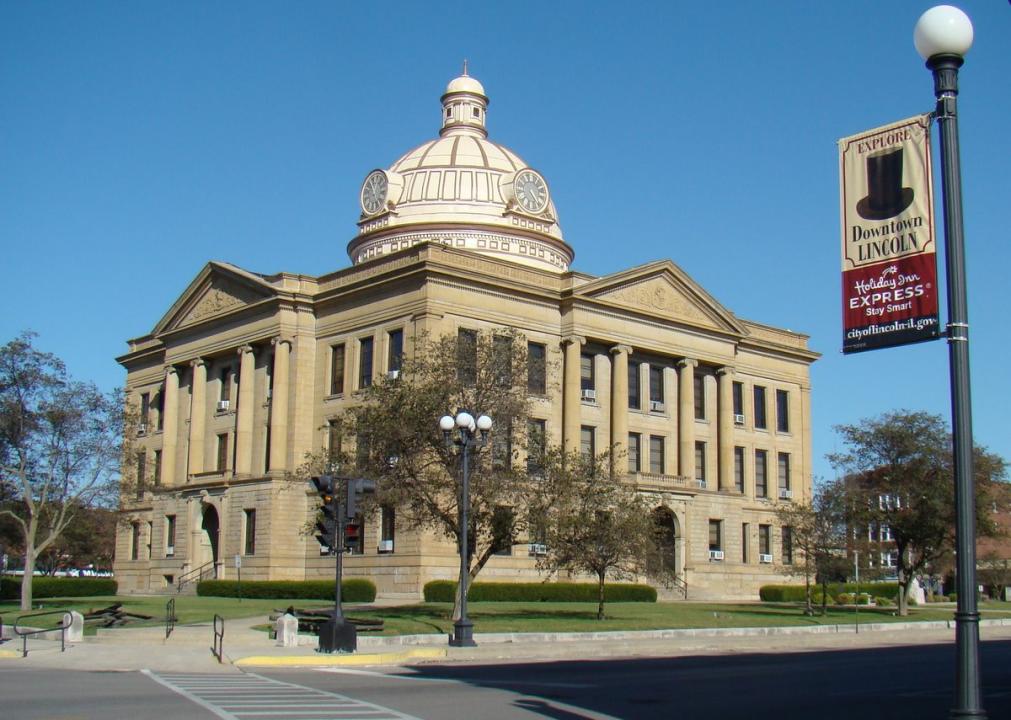 Katherine Johnson from Springfield, IL // Wikimedia Commons
#47. Logan County
- Current Unemployment rate: 4.2%
--- 1 month change: -0.2%
--- 1 year change: -1.2%
-Total Labor Force: 11,662 (492 unemployed)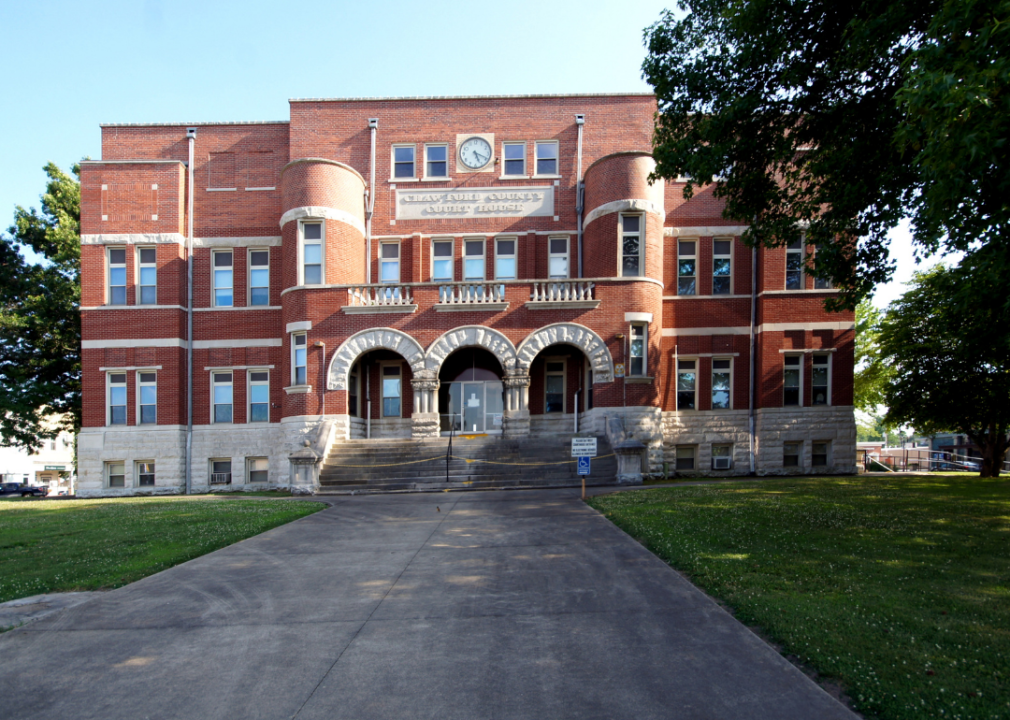 Canva
#46. Crawford County
- Current Unemployment rate: 4.2%
--- 1 month change: -0.4%
--- 1 year change: -1.4%
-Total Labor Force: 8,610 (364 unemployed)
You may also like: Biggest sources of immigrants to Illinois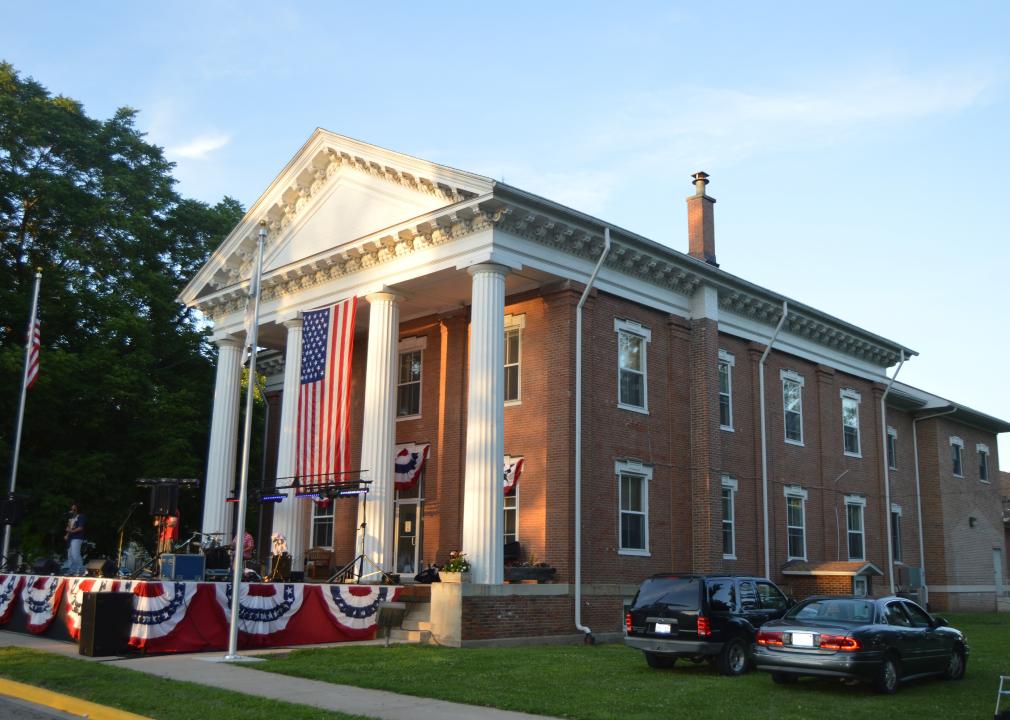 Nyttend // Wikimedia Commons
#45. Putnam County
- Current Unemployment rate: 4.2%
--- 1 month change: -0.9%
--- 1 year change: -0.6%
-Total Labor Force: 2,997 (127 unemployed)
Larry D. Moore // Wikimedia Commons
#44. Sangamon County
- Current Unemployment rate: 4.3%
--- 1 month change: -0.5%
--- 1 year change: -1.8%
-Total Labor Force: 100,051 (4,268 unemployed)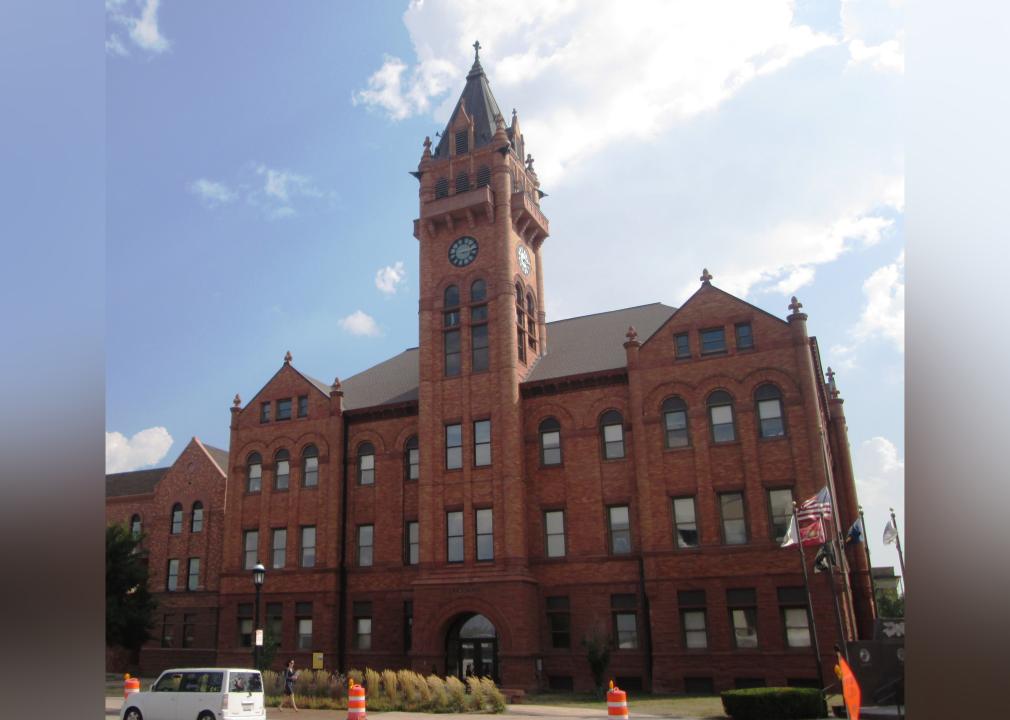 Beyond My Ken // Wikimedia Commons
#43. Champaign County
- Current Unemployment rate: 4.3%
--- 1 month change: -0.1%
--- 1 year change: -1.5%
-Total Labor Force: 105,104 (4,498 unemployed)
Canva
#42. Grundy County
- Current Unemployment rate: 4.3%
--- 1 month change: +0.6%
--- 1 year change: -2.4%
-Total Labor Force: 26,178 (1,127 unemployed)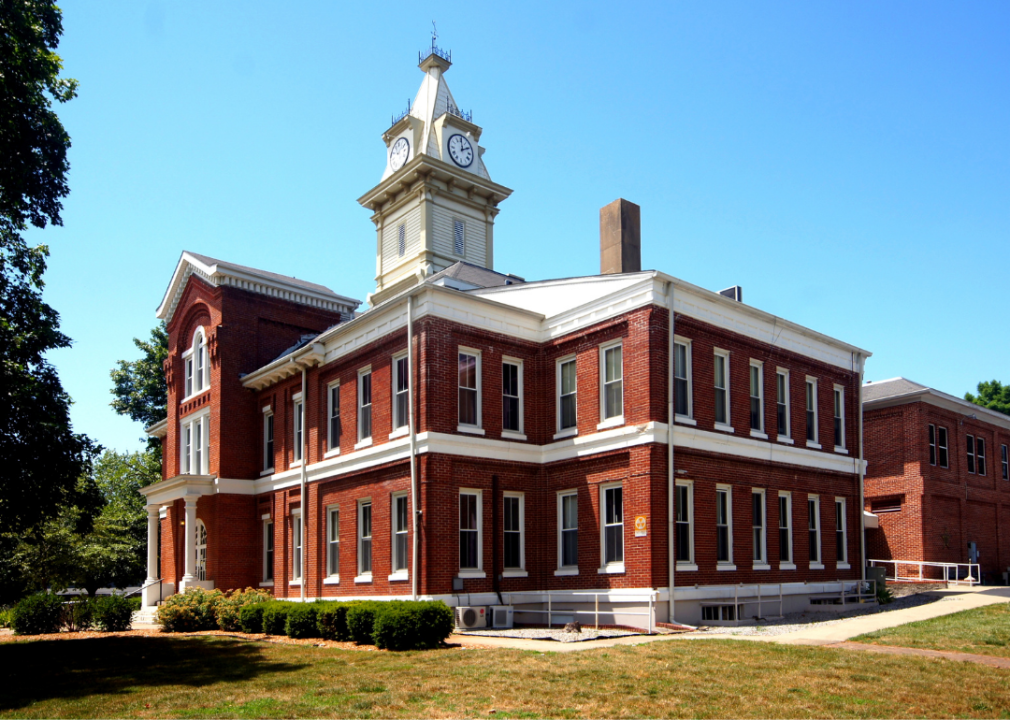 Canva
#41. Edwards County
- Current Unemployment rate: 4.3%
--- 1 month change: -0.6%
--- 1 year change: -1.7%
-Total Labor Force: 2,544 (110 unemployed)
You may also like: 17.8 percent of households in Illinois receive food stamps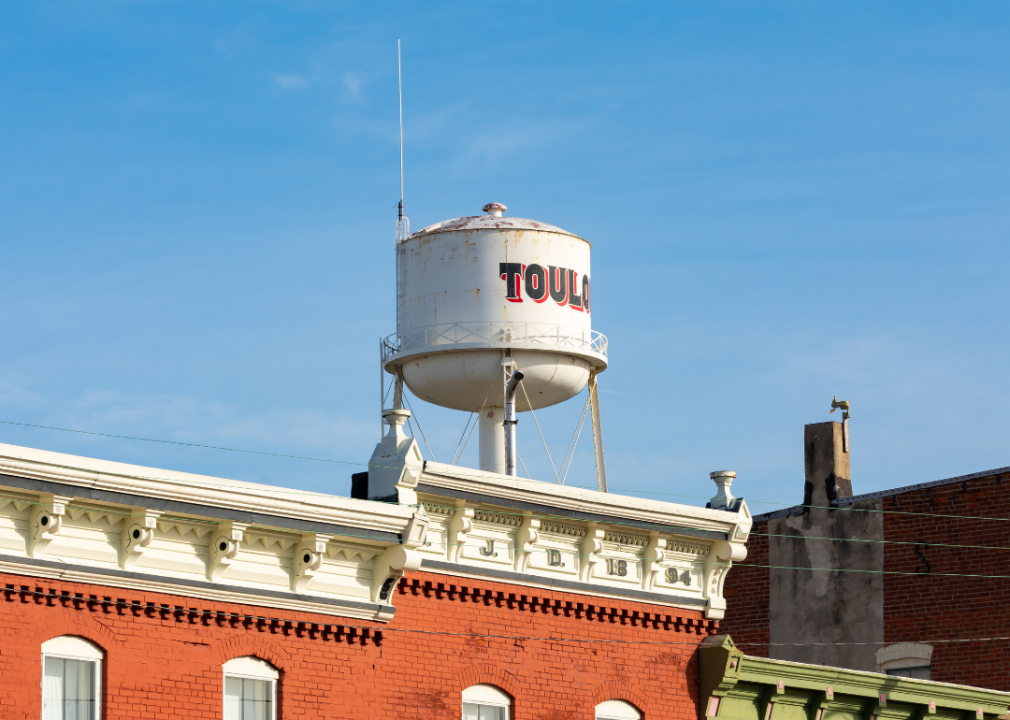 Canva
#40. Stark County
- Current Unemployment rate: 4.3%
--- 1 month change: -0.6%
--- 1 year change: -1.2%
-Total Labor Force: 2,398 (104 unemployed)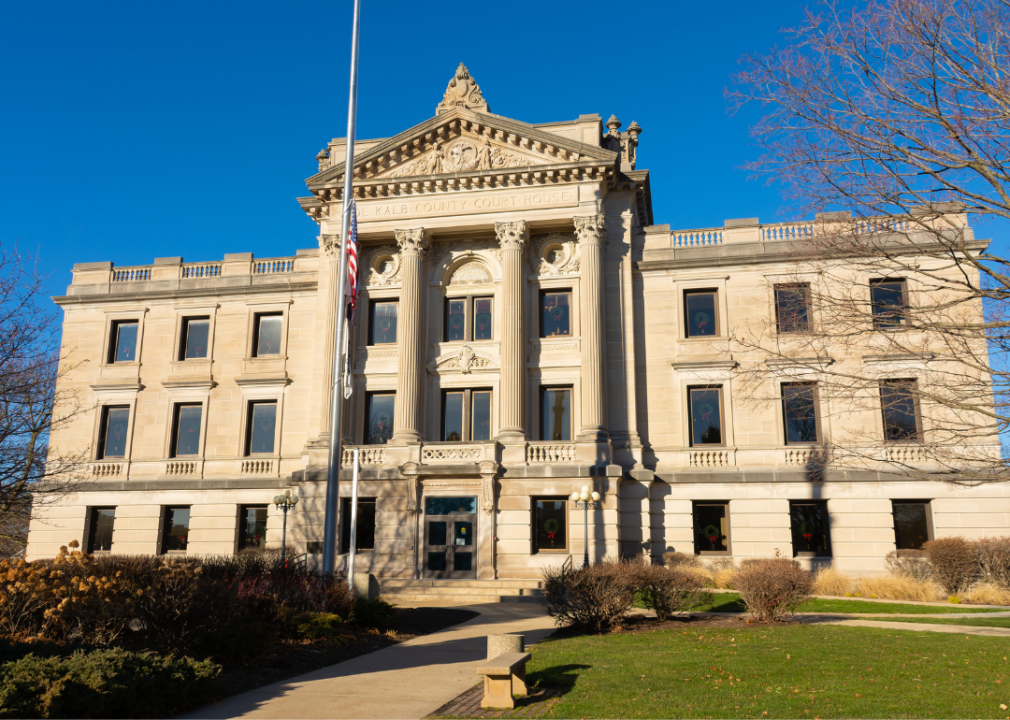 Canva
#39. DeKalb County
- Current Unemployment rate: 4.3%
--- 1 month change: -0.7%
--- 1 year change: -1.8%
-Total Labor Force: 54,511 (2,366 unemployed)
Canva
#38. Stephenson County
- Current Unemployment rate: 4.4%
--- 1 month change: -0.7%
--- 1 year change: -1.4%
-Total Labor Force: 20,891 (916 unemployed)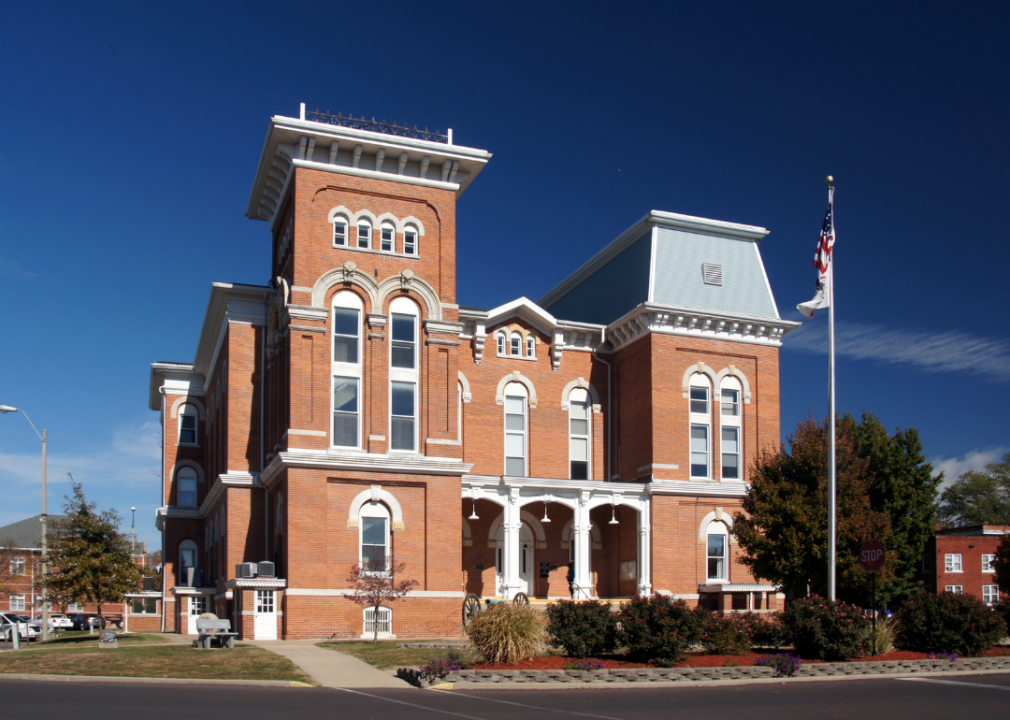 Canva
#37. Montgomery County
- Current Unemployment rate: 4.4%
--- 1 month change: -0.7%
--- 1 year change: -1.2%
-Total Labor Force: 11,439 (502 unemployed)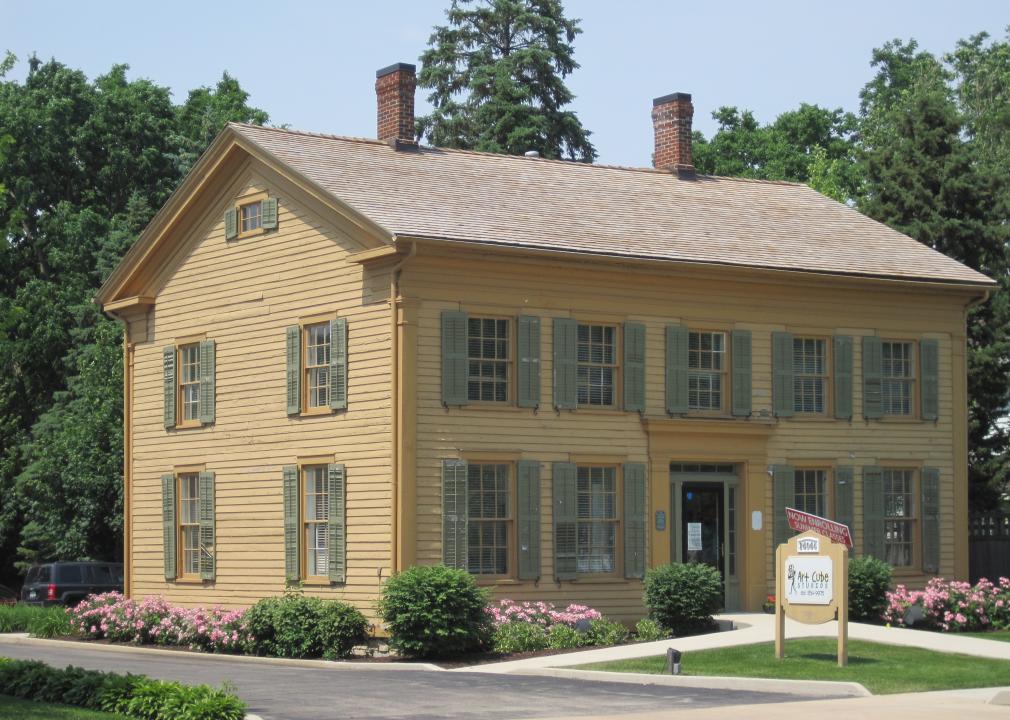 Teemu008 from Palatine, Illinois // Wikimedia Commons
#36. Will County
- Current Unemployment rate: 4.4%
--- 1 month change: +0.7%
--- 1 year change: -2.8%
-Total Labor Force: 368,919 (16,378 unemployed)
You may also like: Highest NFL draft picks from Illinois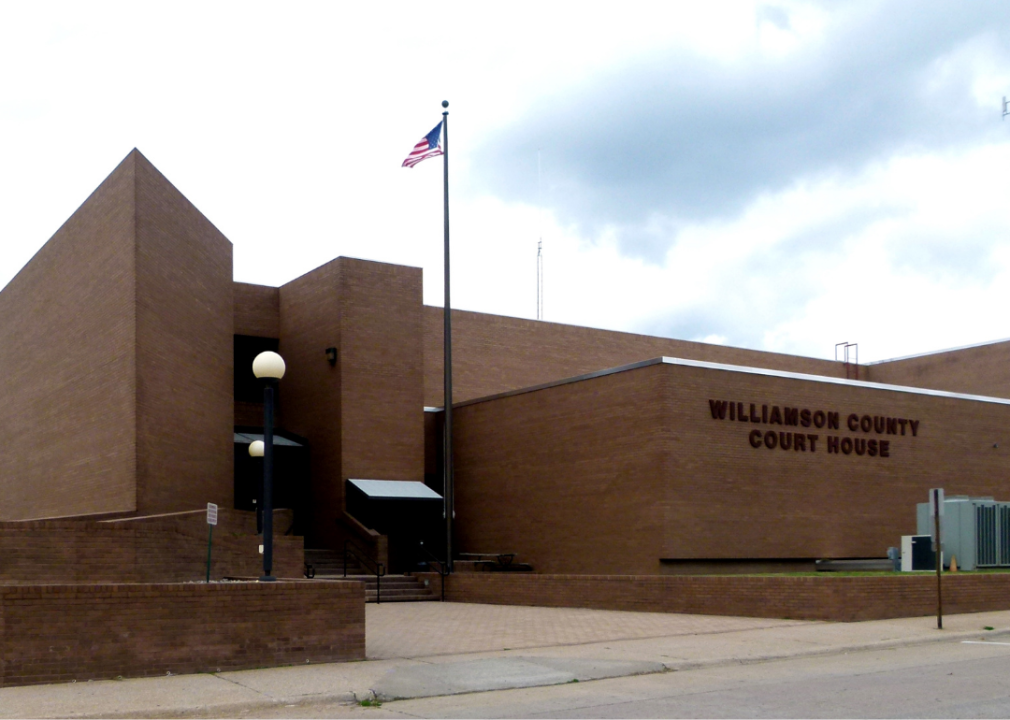 Canva
#35. Williamson County
- Current Unemployment rate: 4.5%
--- 1 month change: -0.5%
--- 1 year change: -1.8%
-Total Labor Force: 30,691 (1,374 unemployed)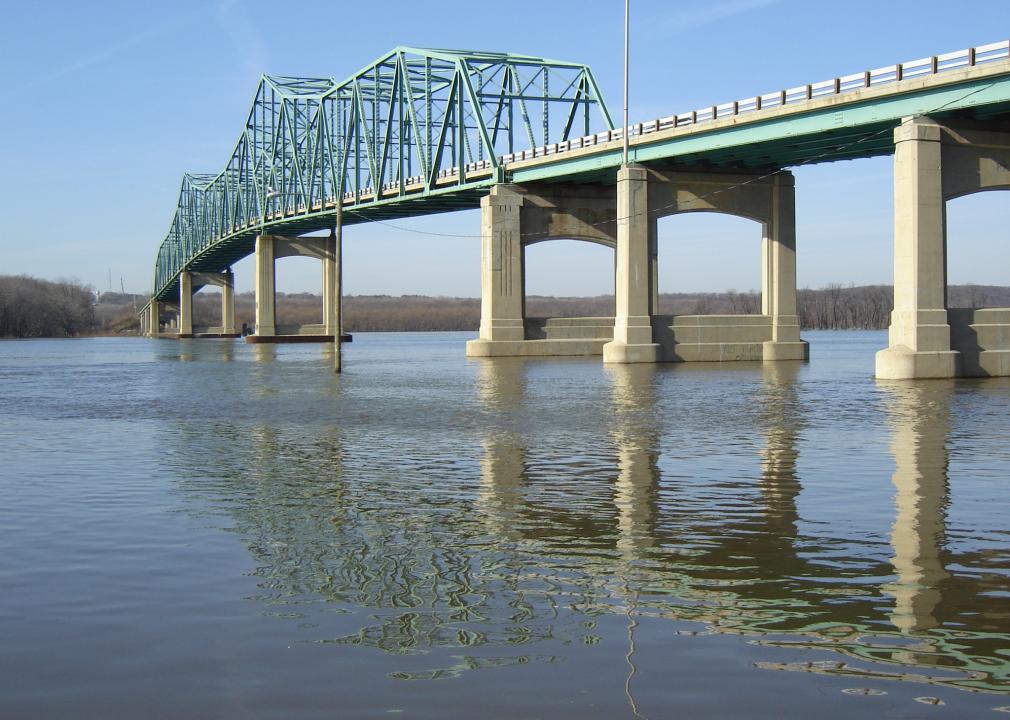 ProfDEH // Wikimedia Commons
#34. Marshall County
- Current Unemployment rate: 4.5%
--- 1 month change: -0.8%
--- 1 year change: -1.2%
-Total Labor Force: 5,165 (233 unemployed)
Canva
#33. Kane County
- Current Unemployment rate: 4.5%
--- 1 month change: -0.6%
--- 1 year change: -1.6%
-Total Labor Force: 267,314 (12,135 unemployed)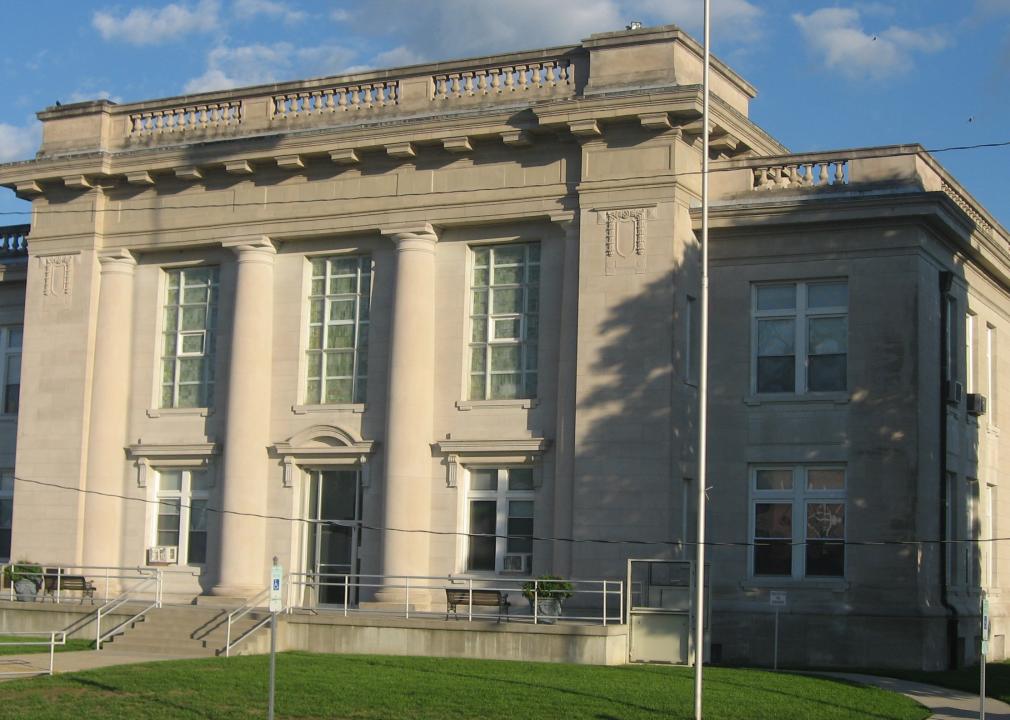 Nyttend // Wikimedia Commons
#32. Clay County
- Current Unemployment rate: 4.6%
--- 1 month change: -0.3%
--- 1 year change: -1.6%
-Total Labor Force: 5,810 (266 unemployed)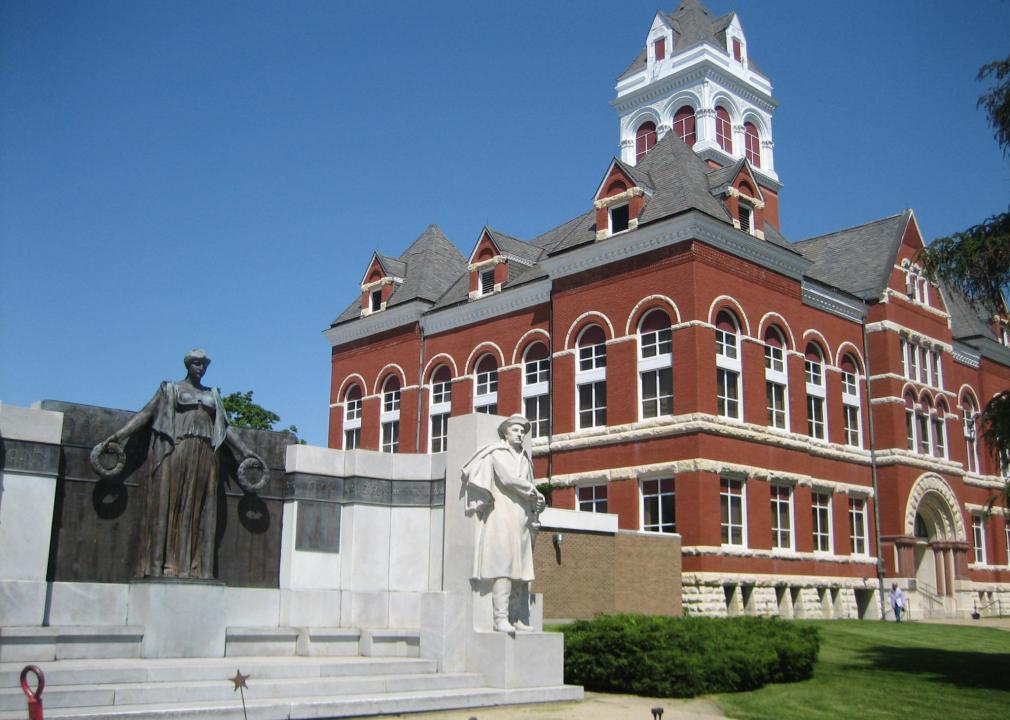 A. McMurray (A mcmurray) // Wikimedia Commons
#31. Ogle County
- Current Unemployment rate: 4.6%
--- 1 month change: -0.9%
--- 1 year change: -1.4%
-Total Labor Force: 24,028 (1,102 unemployed)
You may also like: Famous actresses from Illinois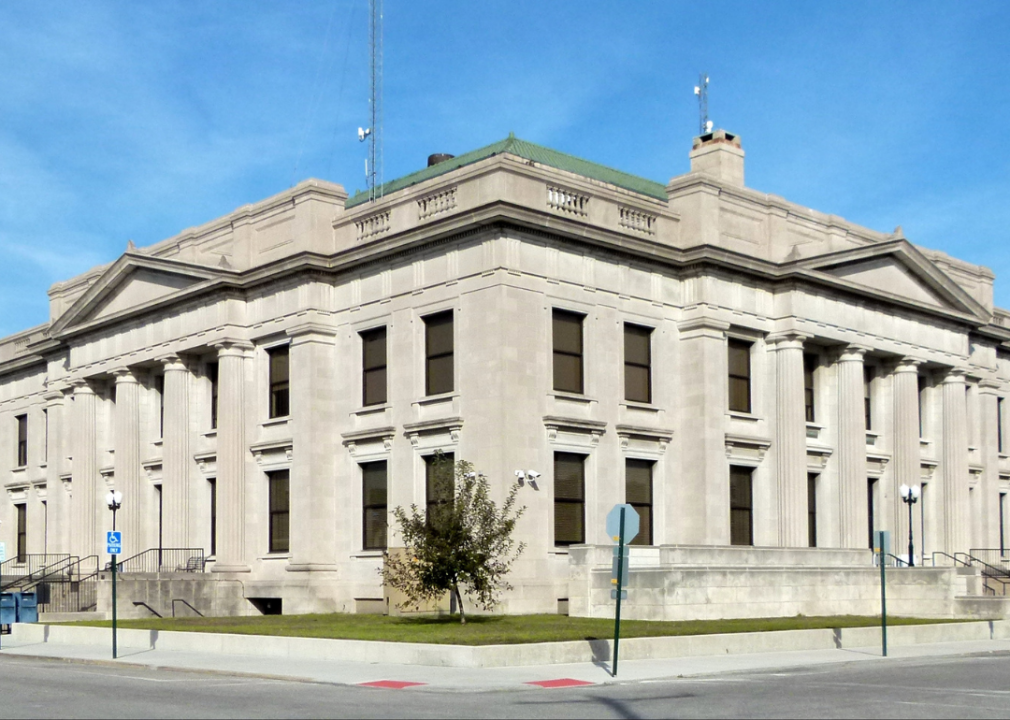 Canva
#30. Jackson County
- Current Unemployment rate: 4.6%
--- 1 month change: -0.4%
--- 1 year change: -1.6%
-Total Labor Force: 26,874 (1,233 unemployed)
Canva
#29. Christian County
- Current Unemployment rate: 4.6%
--- 1 month change: -1.3%
--- 1 year change: -1.3%
-Total Labor Force: 13,491 (626 unemployed)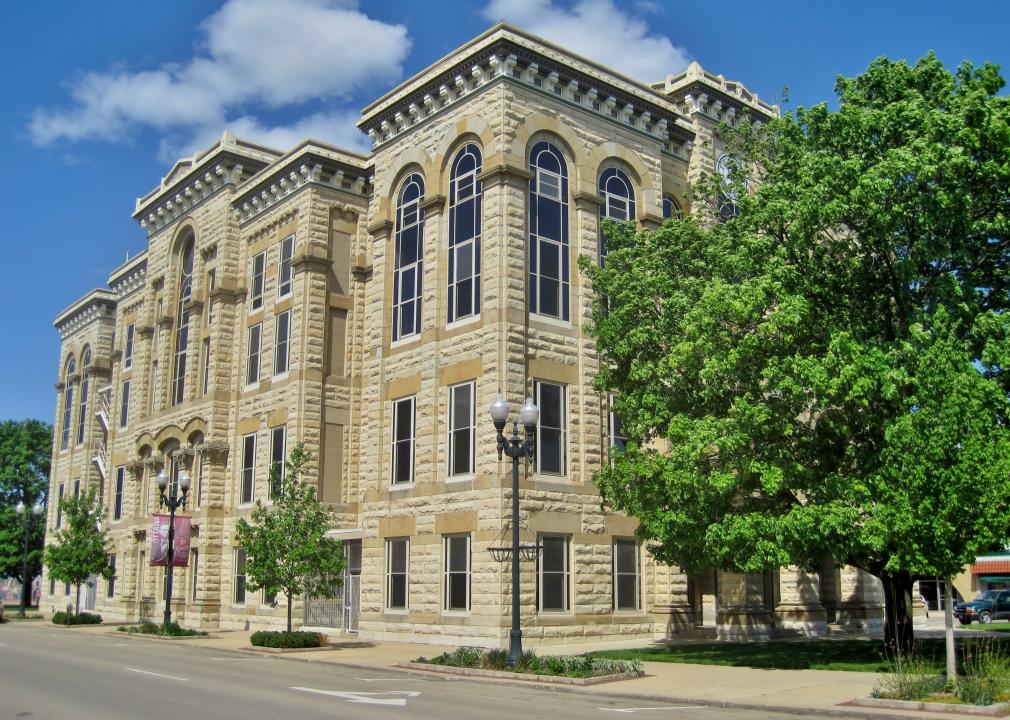 Teemu08 // Wikimedia Commons
#28. LaSalle County
- Current Unemployment rate: 4.7%
--- 1 month change: -0.7%
--- 1 year change: -1.6%
-Total Labor Force: 52,947 (2,495 unemployed)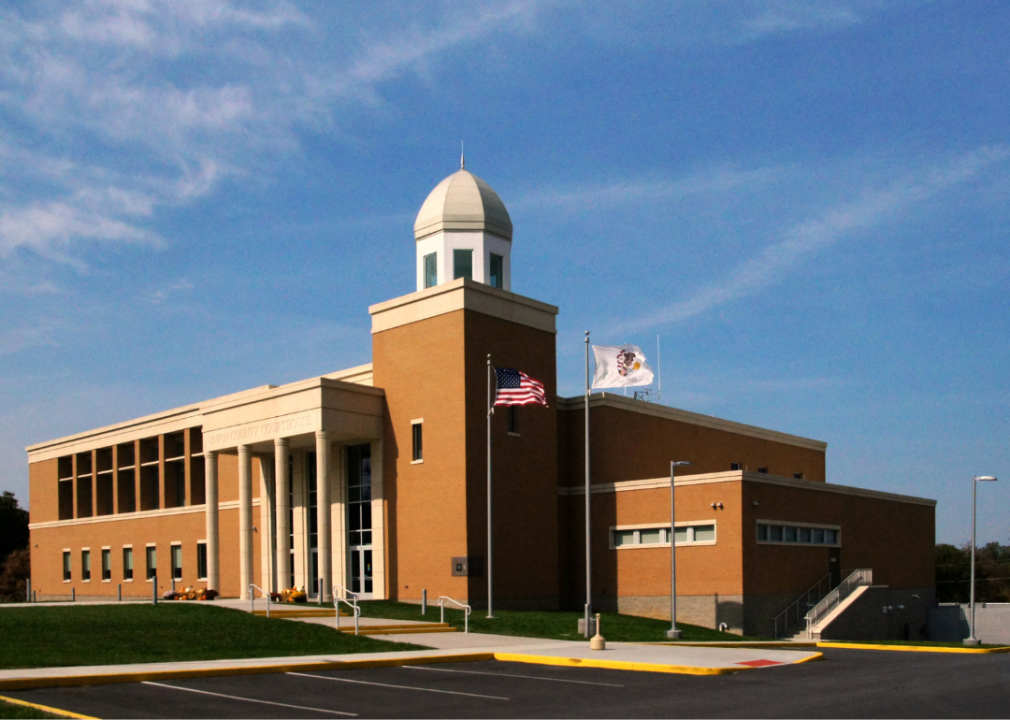 Canva
#27. Union County
- Current Unemployment rate: 4.7%
--- 1 month change: -0.7%
--- 1 year change: -1.3%
-Total Labor Force: 7,276 (345 unemployed)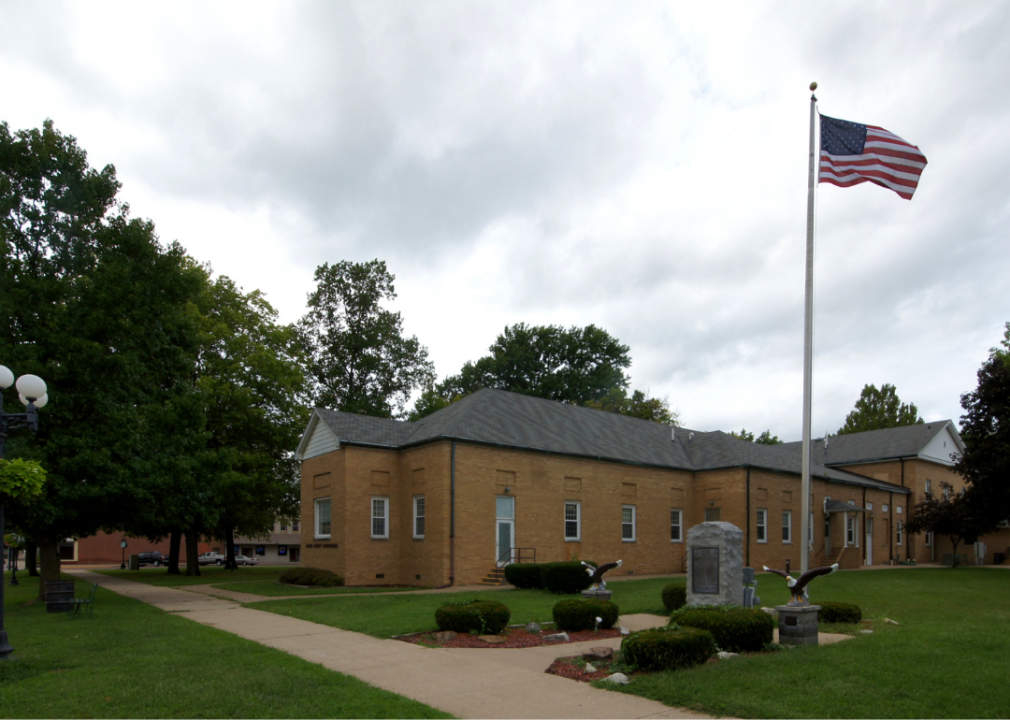 Canva
#26. Mason County
- Current Unemployment rate: 4.7%
--- 1 month change: -0.3%
--- 1 year change: -1.2%
-Total Labor Force: 5,881 (279 unemployed)
You may also like: Best counties to raise a family in Illinois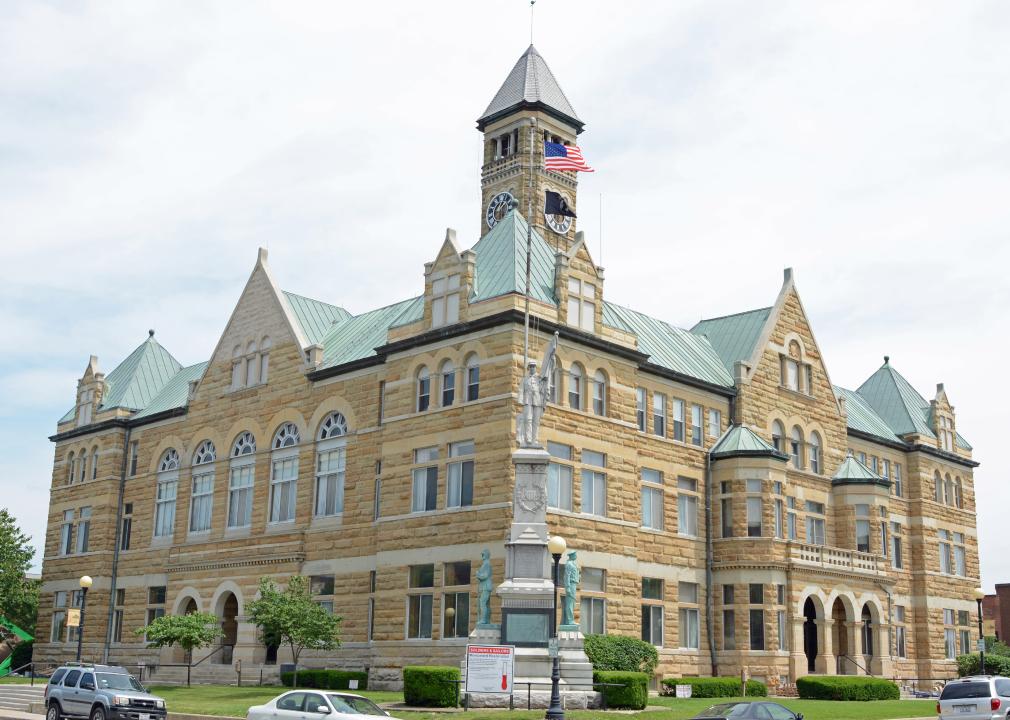 Bubba73 (Jud McCranie) // Wikimedia Commons
#25. Coles County
- Current Unemployment rate: 4.8%
--- 1 month change: -0.2%
--- 1 year change: -1.4%
-Total Labor Force: 21,542 (1,044 unemployed)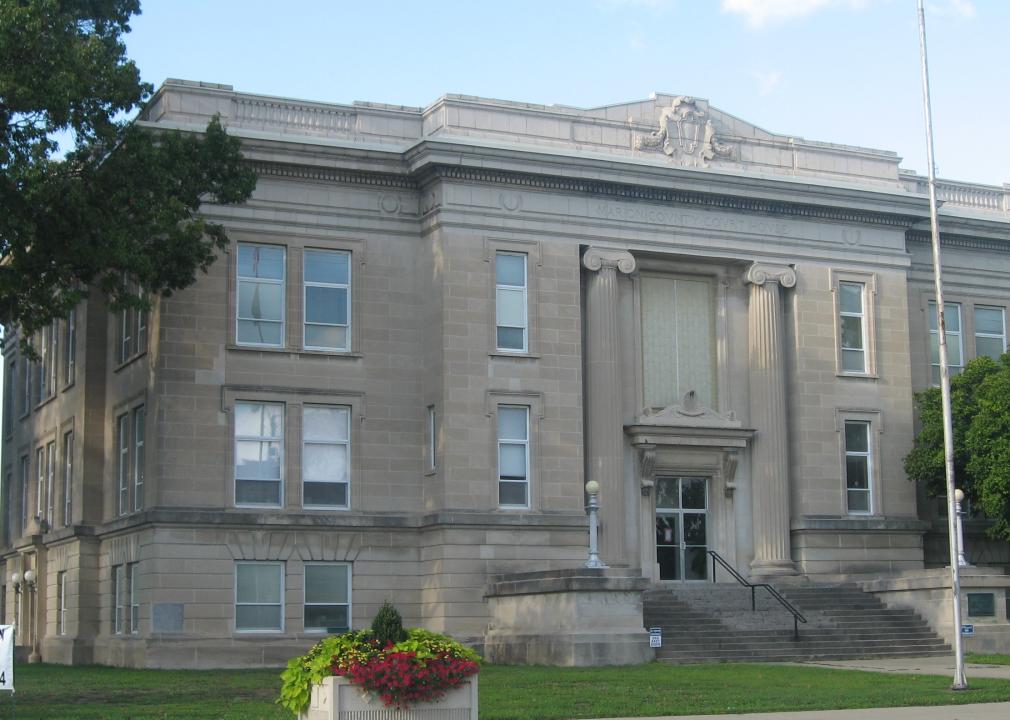 Nyttend // Wikimedia Commons
#24. Marion County
- Current Unemployment rate: 4.9%
--- 1 month change: -0.6%
--- 1 year change: -1.8%
-Total Labor Force: 16,670 (812 unemployed)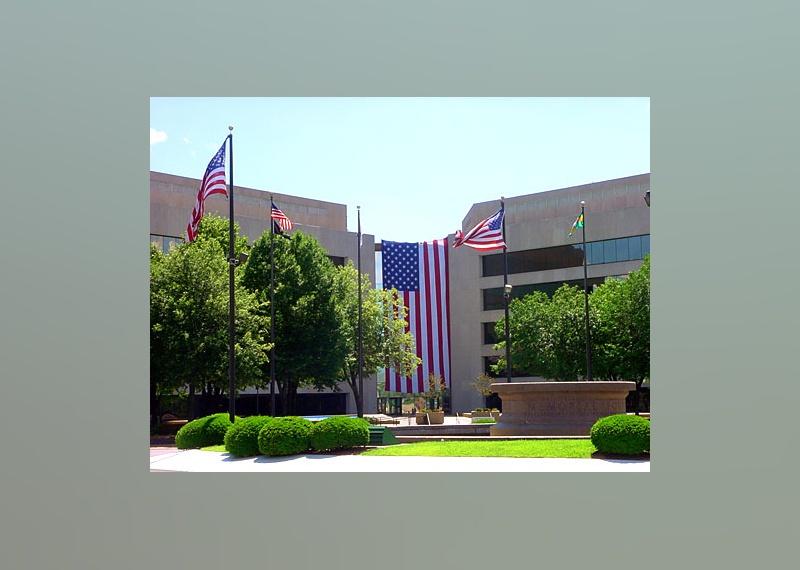 Xing979 // Wikimedia Commons
#23. St. Clair County
- Current Unemployment rate: 4.9%
--- 1 month change: -0.5%
--- 1 year change: -1.9%
-Total Labor Force: 125,251 (6,120 unemployed)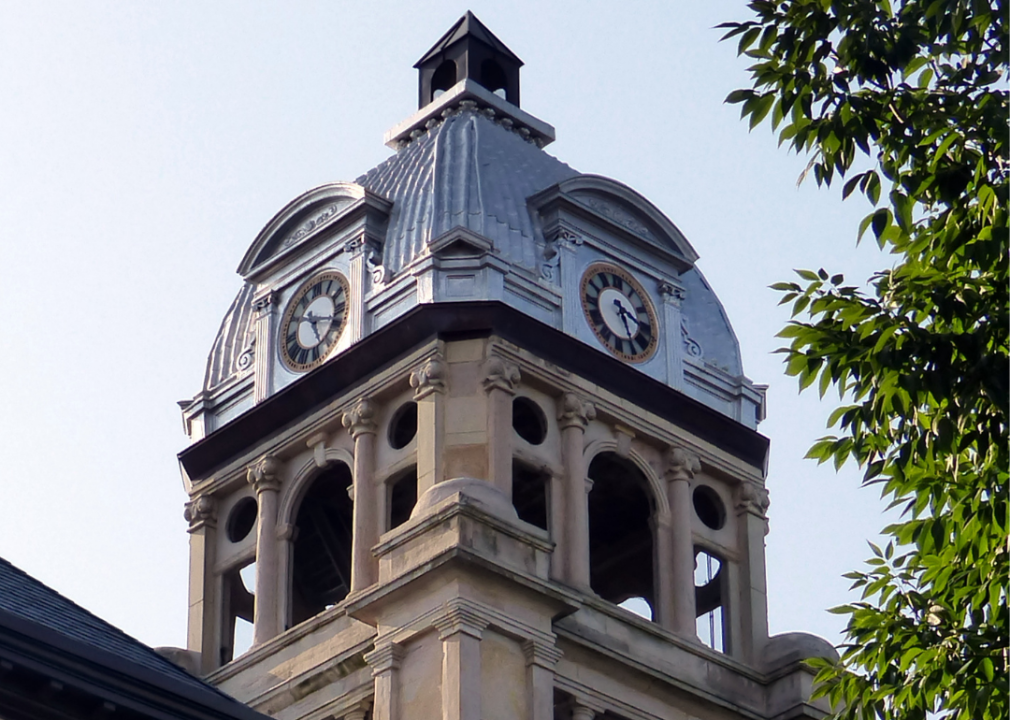 Canva
#22. Fulton County
- Current Unemployment rate: 4.9%
--- 1 month change: -0.3%
--- 1 year change: -1.2%
-Total Labor Force: 14,431 (711 unemployed)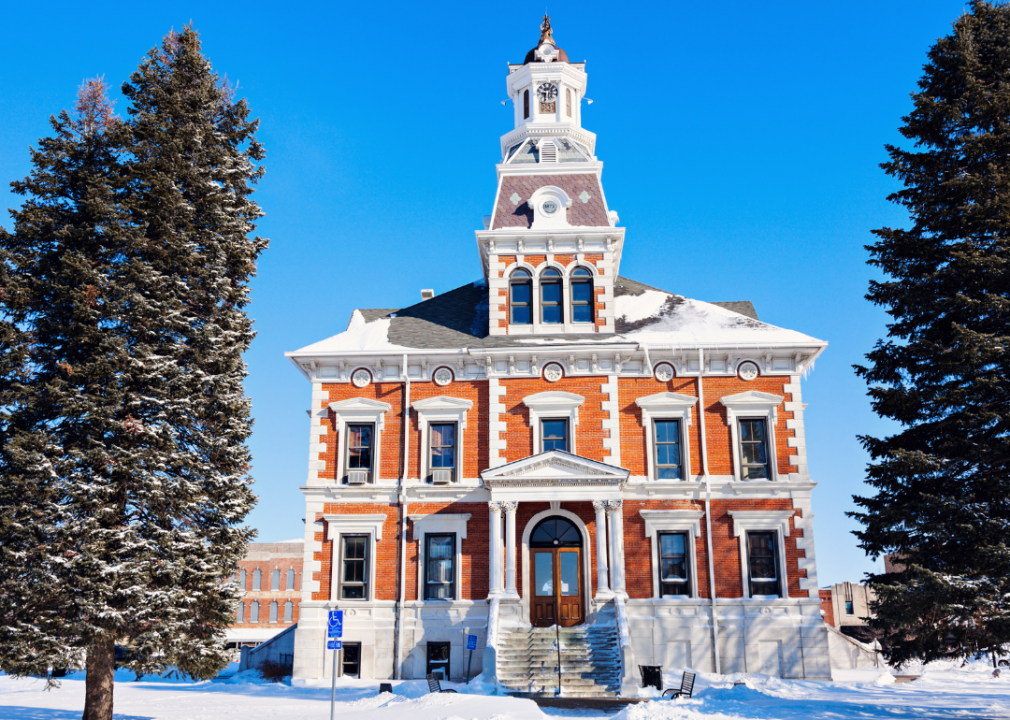 Canva
#21. McDonough County
- Current Unemployment rate: 5.1%
--- 1 month change: +0.5%
--- 1 year change: -1.3%
-Total Labor Force: 11,815 (599 unemployed)
You may also like: Most popular boy names in the 60s in Illinois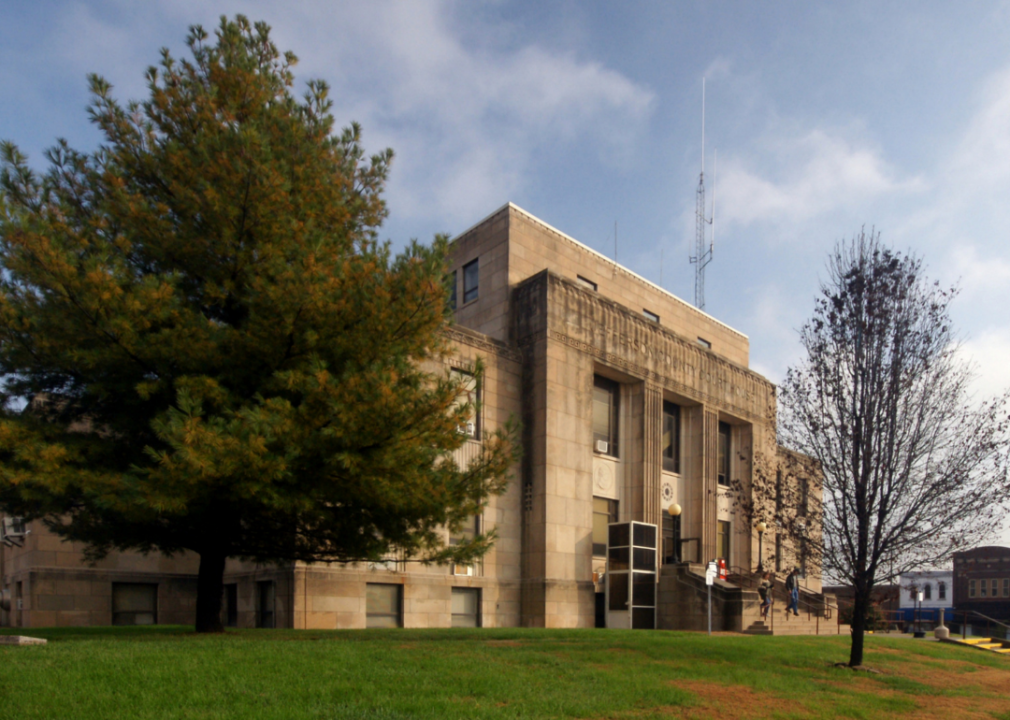 Canva
#20. Jefferson County
- Current Unemployment rate: 5.1%
--- 1 month change: -0.6%
--- 1 year change: -2.1%
-Total Labor Force: 16,326 (831 unemployed)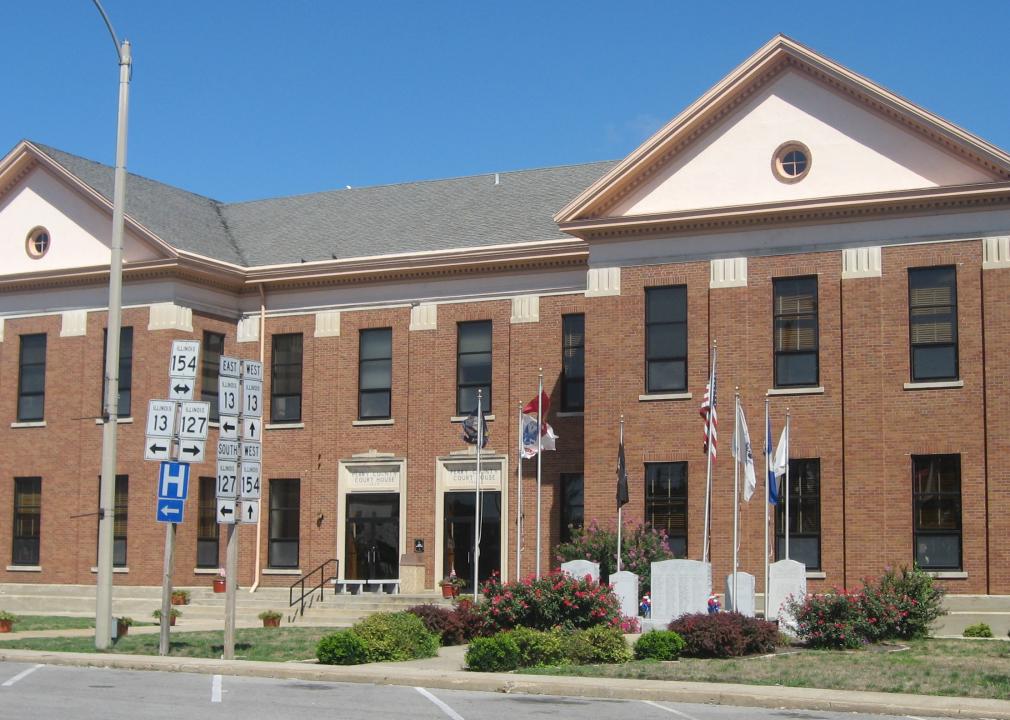 Nyttend // Wikimedia Commons
#19. Perry County
- Current Unemployment rate: 5.1%
--- 1 month change: -0.5%
--- 1 year change: -1.9%
-Total Labor Force: 7,935 (407 unemployed)
Canva
#18. Lawrence County
- Current Unemployment rate: 5.2%
--- 1 month change: -0.7%
--- 1 year change: -1.1%
-Total Labor Force: 5,613 (294 unemployed)
MrHarman // Wikimedia Commons
#17. Kankakee County
- Current Unemployment rate: 5.3%
--- 1 month change: -0.9%
--- 1 year change: -1.6%
-Total Labor Force: 53,057 (2,826 unemployed)
Canva
#16. Knox County
- Current Unemployment rate: 5.3%
--- 1 month change: -0.8%
--- 1 year change: -1.7%
-Total Labor Force: 20,404 (1,091 unemployed)
You may also like: Highest-earning cities in Illinois
Canva
#15. Cook County
- Current Unemployment rate: 5.4%
--- 1 month change: +0.8%
--- 1 year change: -3.4%
-Total Labor Force: 2,683,171 (144,793 unemployed)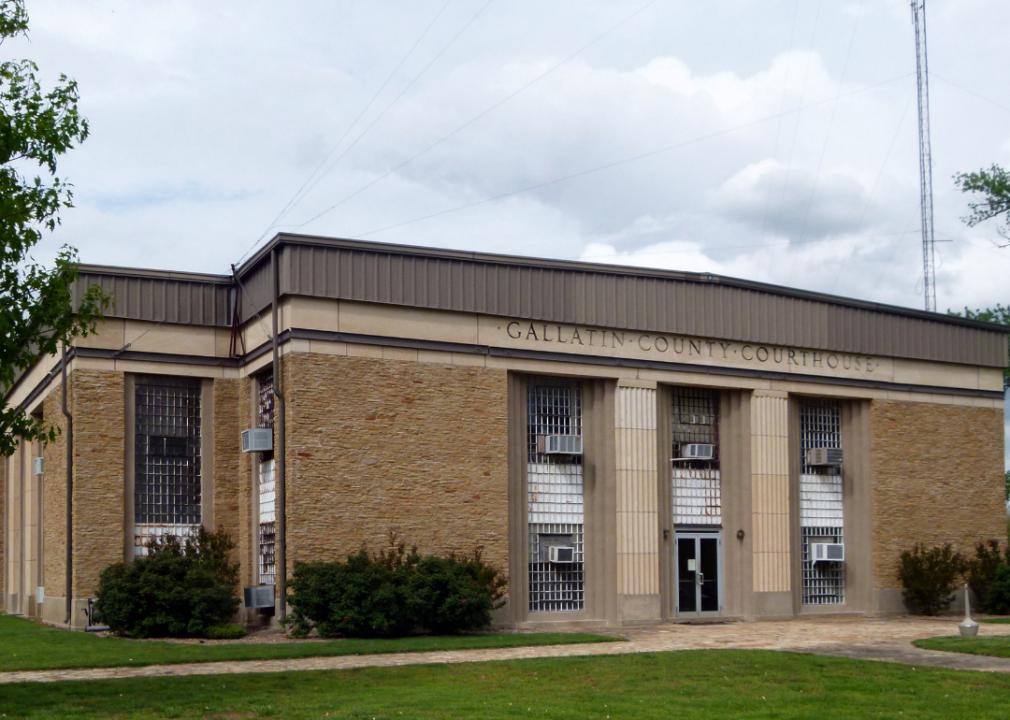 Canva
#14. Gallatin County
- Current Unemployment rate: 5.4%
--- 1 month change: -0.5%
--- 1 year change: -1.4%
-Total Labor Force: 1,986 (108 unemployed)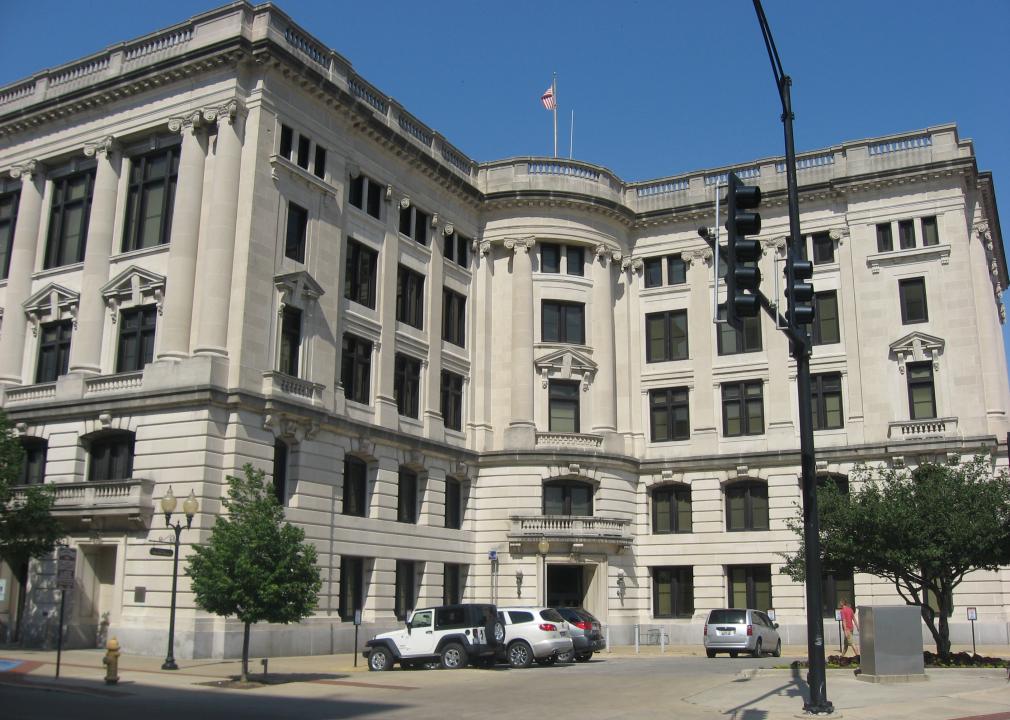 Nyttend // Wikimedia Commons
#13. Vermilion County
- Current Unemployment rate: 5.5%
--- 1 month change: -0.5%
--- 1 year change: -1.7%
-Total Labor Force: 31,538 (1,724 unemployed)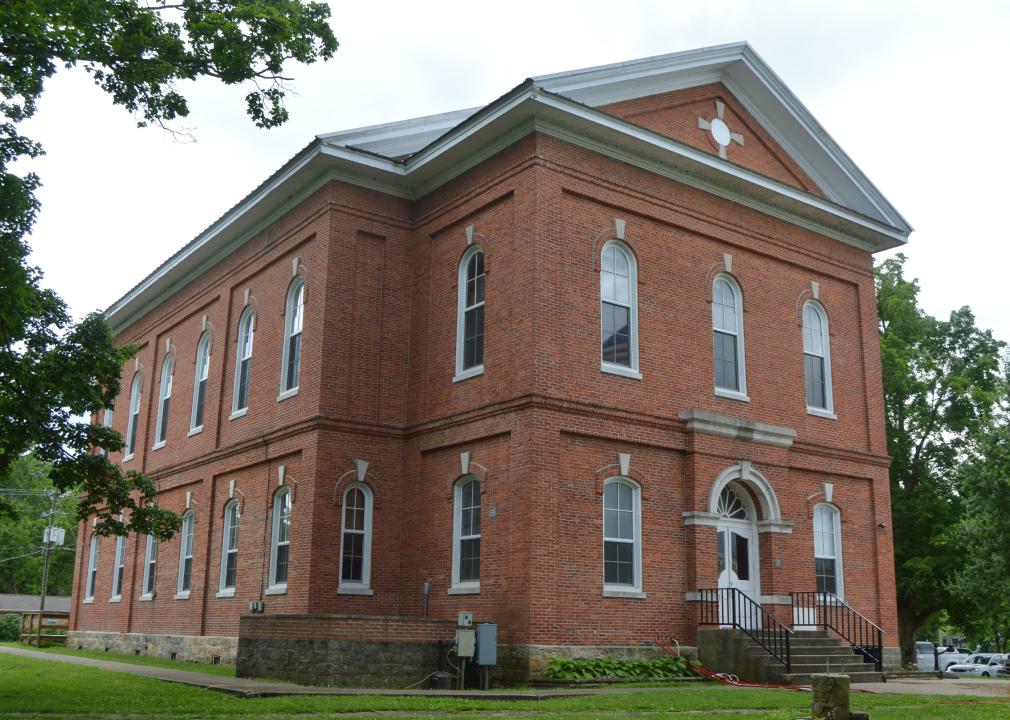 Nyttend // Wikimedia Commons
#12. Pope County
- Current Unemployment rate: 5.5%
--- 1 month change: +0.7%
--- 1 year change: -0.3%
-Total Labor Force: 1,726 (95 unemployed)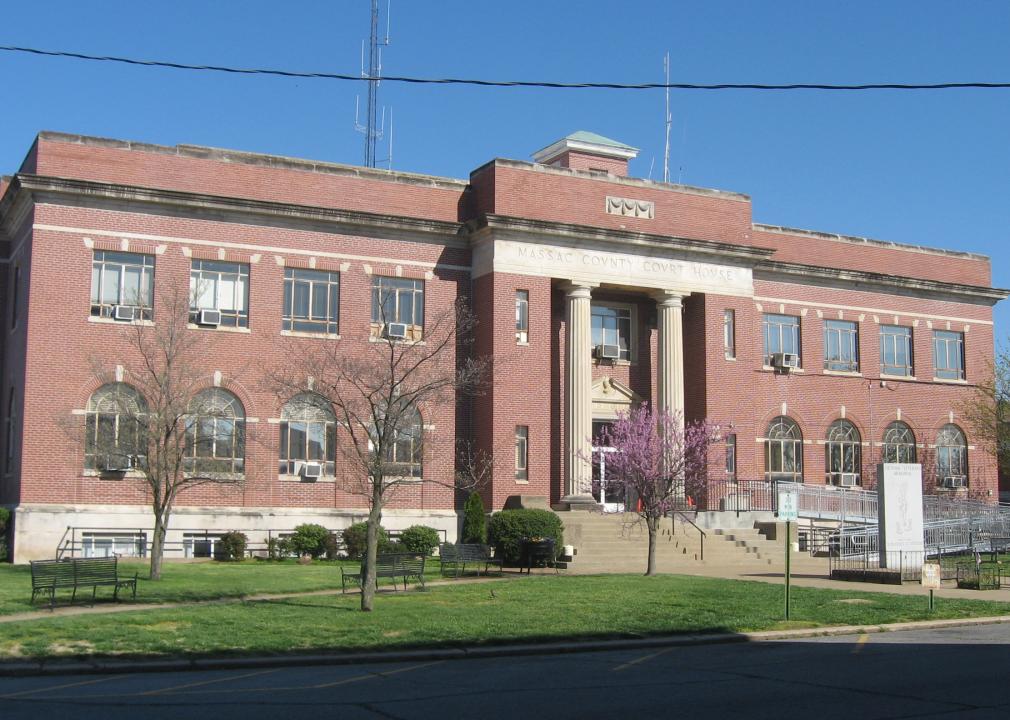 Nyttend // Wikimedia Commons
#11. Massac County
- Current Unemployment rate: 5.5%
--- 1 month change: -0.1%
--- 1 year change: -1.3%
-Total Labor Force: 5,391 (298 unemployed)
You may also like: Recipes from Illinois
Nyttend // Wikimedia Commons
#10. Johnson County
- Current Unemployment rate: 5.6%
--- 1 month change: -0.4%
--- 1 year change: -0.9%
-Total Labor Force: 4,113 (230 unemployed)
Canva
#9. Peoria County
- Current Unemployment rate: 5.7%
--- 1 month change: -0.9%
--- 1 year change: -2.1%
-Total Labor Force: 83,808 (4,812 unemployed)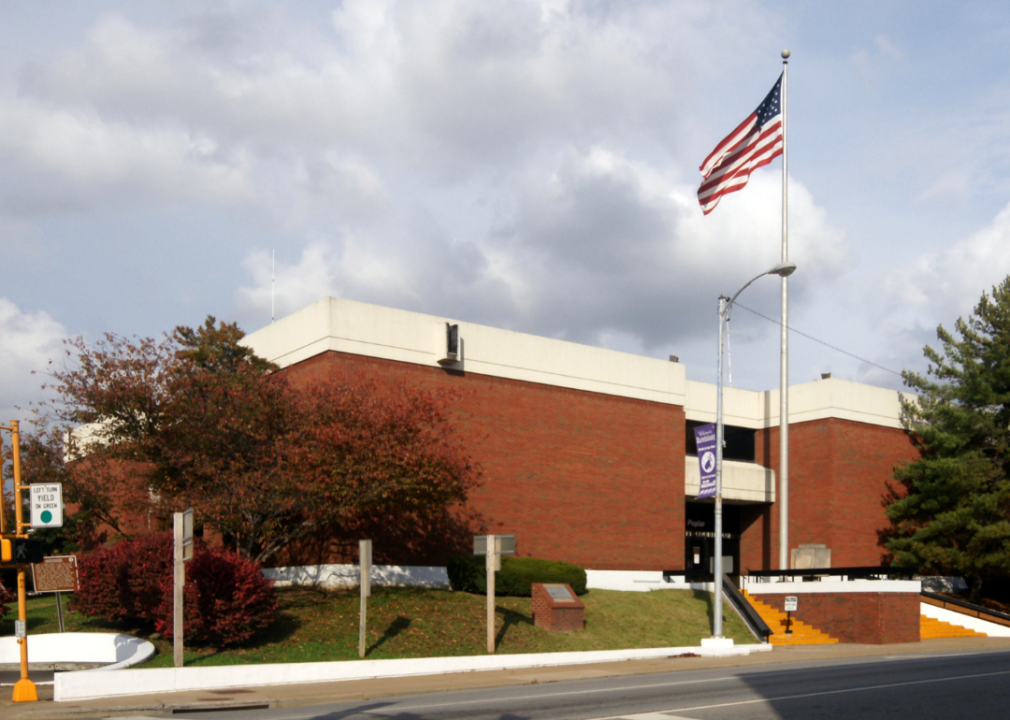 Canva
#8. Saline County
- Current Unemployment rate: 5.8%
--- 1 month change: -0.4%
--- 1 year change: -1.6%
-Total Labor Force: 9,124 (525 unemployed)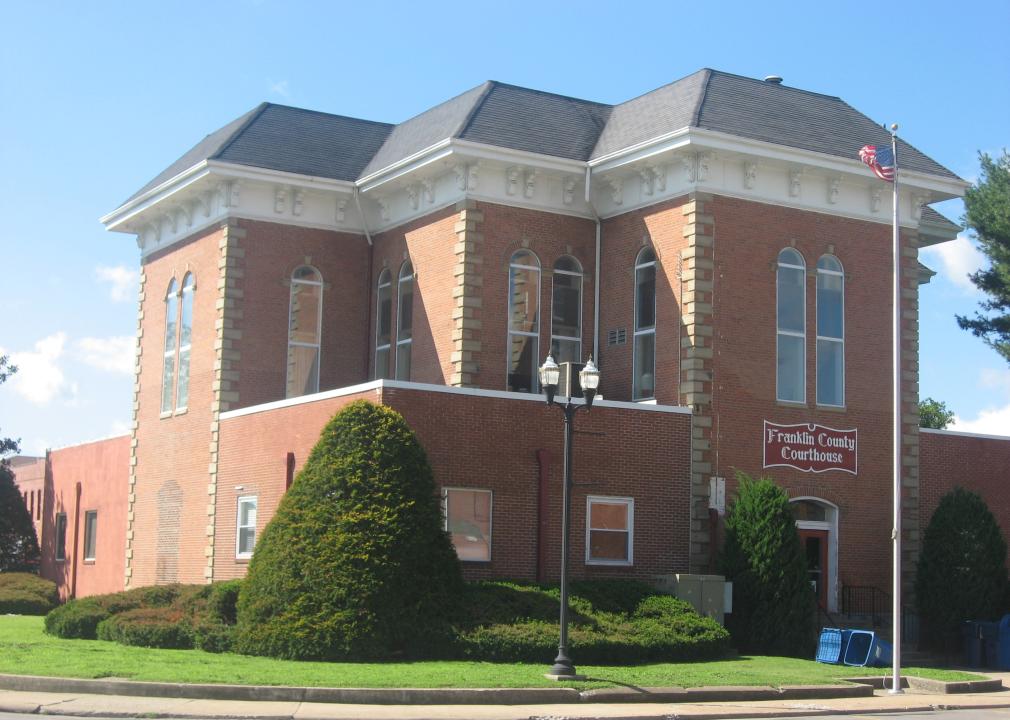 Nyttend // Wikimedia Commons
#7. Franklin County
- Current Unemployment rate: 5.8%
--- 1 month change: -0.4%
--- 1 year change: -1.7%
-Total Labor Force: 15,615 (900 unemployed)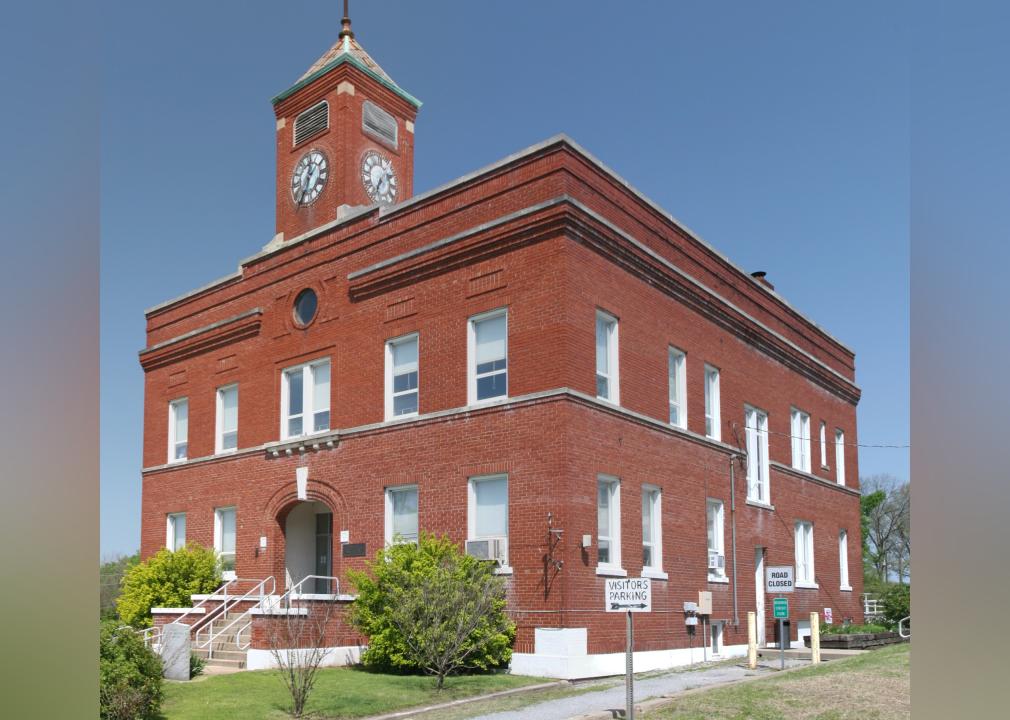 Daniel Schwen // Wikimedia Commons
#6. Hardin County
- Current Unemployment rate: 6.4%
--- 1 month change: -0.1%
--- 1 year change: -1.5%
-Total Labor Force: 1,334 (86 unemployed)
You may also like: Counties with the lowest hospital bed capacity in Illinois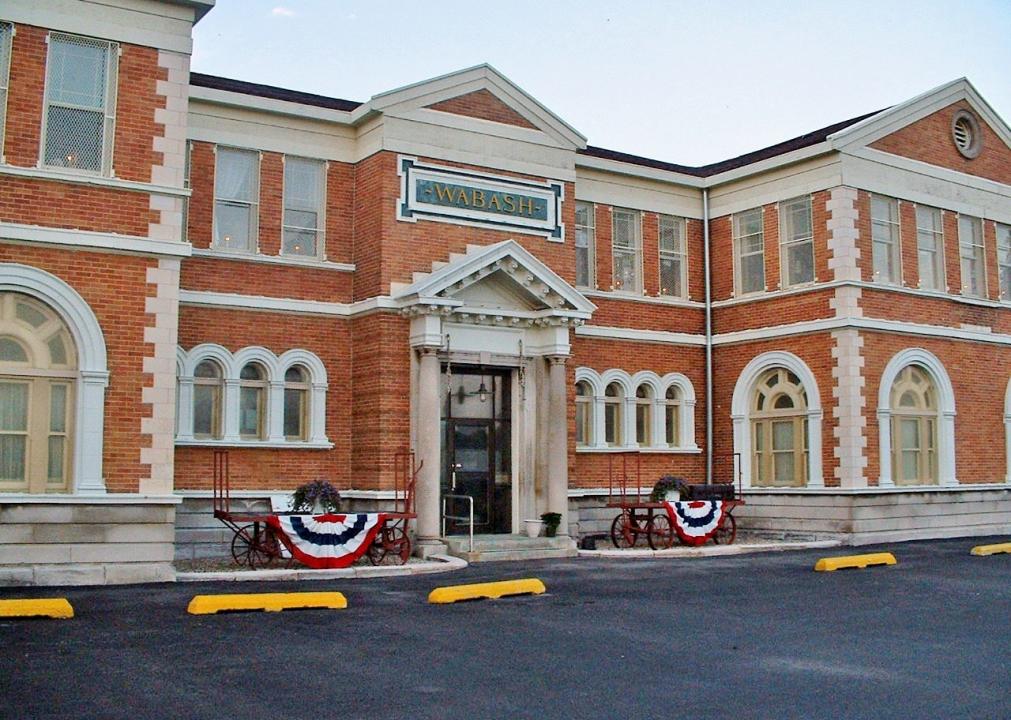 Archedamian // Wikimedia Commons
#5. Macon County
- Current Unemployment rate: 6.5%
--- 1 month change: -0.6%
--- 1 year change: -1.7%
-Total Labor Force: 47,067 (3,040 unemployed)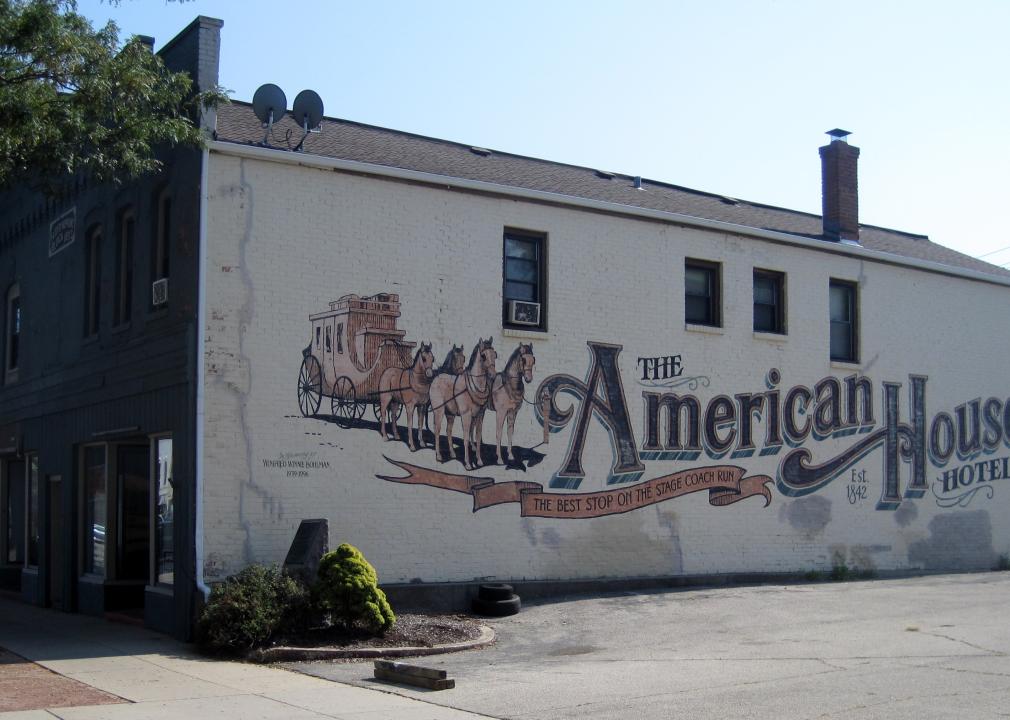 Teemu008 from Palatine, Illinois // Wikimedia Commons
#4. Boone County
- Current Unemployment rate: 6.5%
--- 1 month change: -1.9%
--- 1 year change: -2.9%
-Total Labor Force: 25,446 (1,664 unemployed)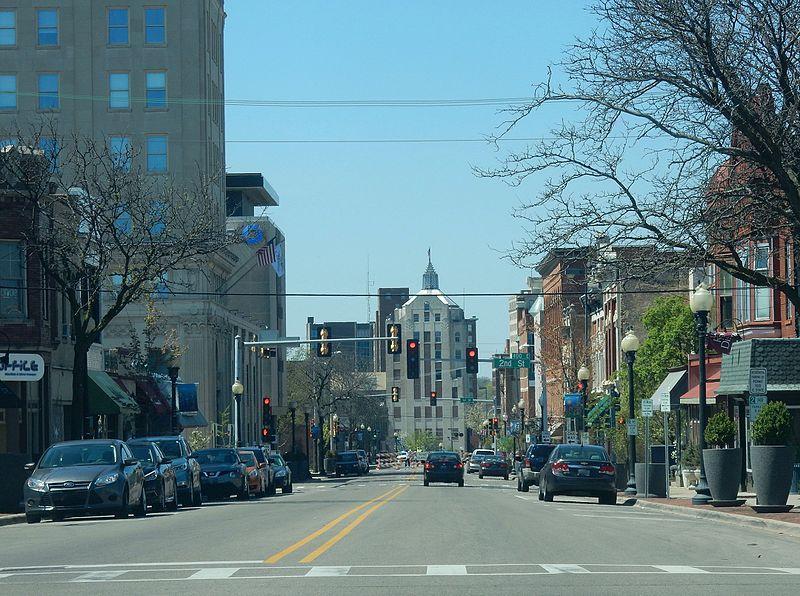 Alexbaumgarner // Wikimedia
#3. Winnebago County
- Current Unemployment rate: 6.6%
--- 1 month change: -1.7%
--- 1 year change: -2.6%
-Total Labor Force: 136,156 (8,984 unemployed)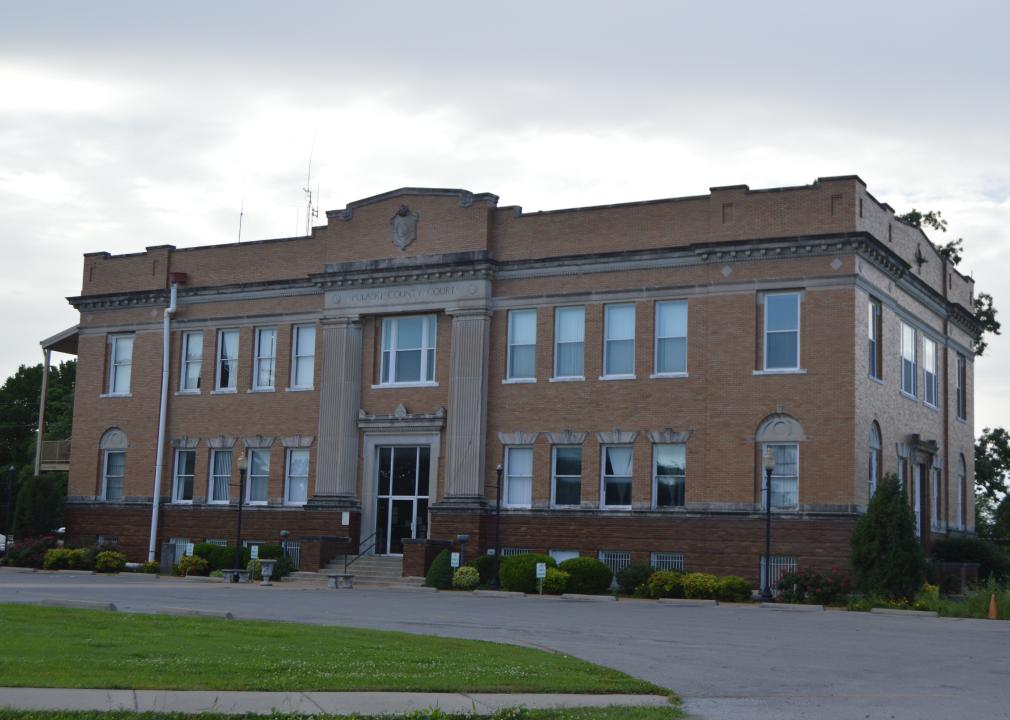 Nyttend // Wikimedia Commons
#2. Pulaski County
- Current Unemployment rate: 7.7%
--- 1 month change: -0.9%
--- 1 year change: -2.4%
-Total Labor Force: 1,706 (131 unemployed)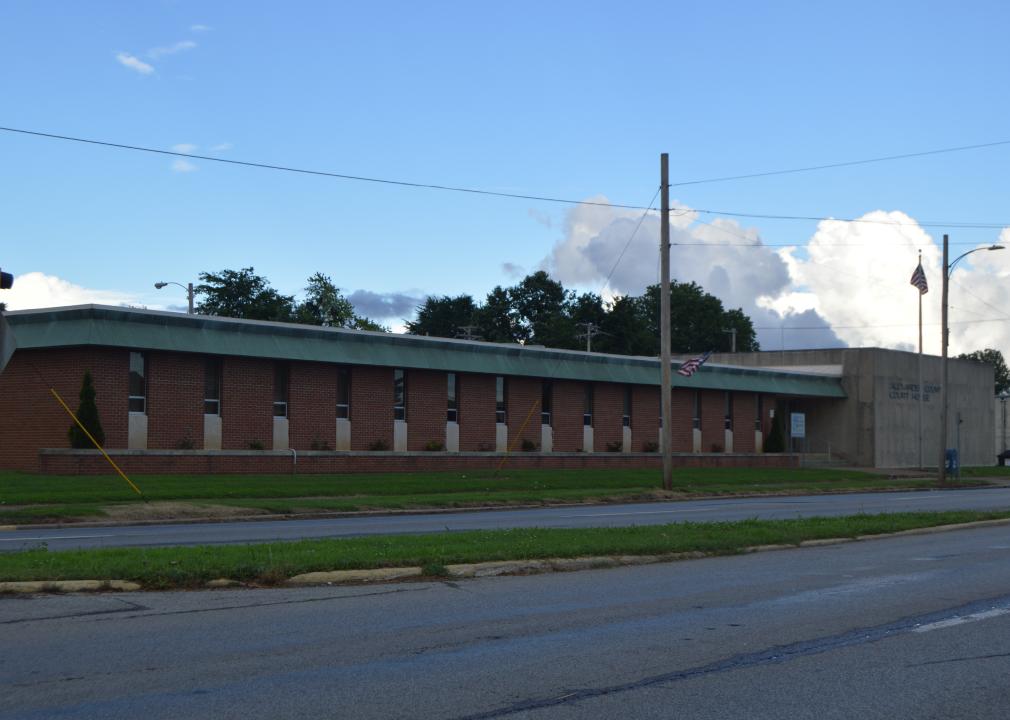 Nyttend // Wikimedia Commons
#1. Alexander County
- Current Unemployment rate: 8.1%
--- 1 month change: 0.0%
--- 1 year change: -1.4%
-Total Labor Force: 1,856 (150 unemployed)
You may also like: Highest-earning counties in Illinois
More News from Roscoe